The offices of the Leinster Sports Complex are currently closed due to Covid 19 restrictions.
Club office hours by telephone only, (during restrictions) are as follows:
8.45am – 11.15am Monday/Tuesday/Wednesday.
9.00am – 5.00pm Thursday/Friday.
Tel: 01 5563603
Follow Leinster Bowling Club on Facebook
Get In Touch
If you'd like to get in touch with us about upcoming events and competitions or to contact us with a press enquiry, please contact us at secleinsterbowling@gmail.com and we will get back to you as soon as possible.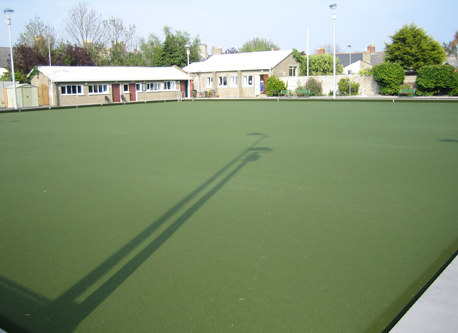 Become A Member
Leinster Bowling Club are now accepting applications for membership. For consideration please complete the application form.
Location of LBC
Leinster Bowling Club is located at Observatory Lane, Lower Rathmines Road, Dublin 6. It is well served by Dublin Bus and the Luas Ranelagh Station is close by. Free car parking is available to members.
Contact Details for Leinster Bowling Club Board Members, 2023.
If you have any specific inquiries that can be handled directly by one of our board members please contact them using their details below.
Bowling Committee
President: Anne O'Herlihy +353 87 6411539
Hon. Secretary:  Catherine Clarke +353 87 4160580
Hon Treasurer: Marion O'Callaghan +353 87 6142880
Men's Captain: Ciaran Murray +353 87 7428874
Ladies' Captain: Mary Kelly +353 87 7662500
Committee:  Declan McSweeney +353 89 2762159
Committee: Anne Murphy +353 87 6555282
Committee: Annette Finn +353 87 6708828
Committee: Seamus Ryan
Men's Section. (BLI)
Captain, Division 1:  Ciaran Murray +353 87 7428874
Captain, Division 5:  Declan McSweeney +353 89 2762159
Captain, Veterans 1: Paul Farrell +353 87 6813871
Delegate to BLI Council: Ciaran Murray +353 87 7428874
Ladies' Section (LBLI)
Captain, Division 1: Mary Kelly +353 87 7662500
Captain, Division 3:  Lorraine Doyle +353 86 2530679
Contact, Saturday League: Maura Donovan  +353 87 2400187
Delegate to LBLI Council: Carmel Hourican & Anne O'Herlihy
Club Competitions
Controller: Robert Meany  +353 87 855 4433
Controller: Mary Kenny +353 87 6440062</em>
Winter League (AWBA)
Captains, 
Robbie Meany +353 87 8554433
John Morris +353 87 6781198
Vice-Captain, Mary Kenny +353 87 6440062
Indoor Bowls League (EIBA)
Contact: Mary Kenny +353 87 644 0062
Winter Social Bowling
Contact:  Pat MacDonagh +353 86 3554723
Contact:  Mary Kenny +353 87 6440062
Coaches: 
Senior Coach:
Pat MacDonagh  +353 86 3554723
Club Coaches: 
Anne O'Herlihy  +353 87 6411539
Mary Kenny  +353 87 6440062
Paul Smyth +353 87 9290663
Thomas Smyth +353 85 1793627
Club Social Committee
Mary Kelly (Chair) +353 87 7662500
Development Committee
Robin Bailey (Chair) +353 86 2209773
Child Protection Officer: Anne O' Herlihy +353 87 6411539