Leinster Bowling Club – Over 100 Years of Tradition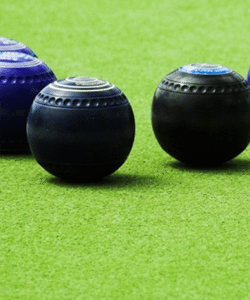 Welcome to Leinster Bowling Club. The club was founder in 1913 by members of the Leinster Cricket Club and it is part of the much larger Leinster Sports Complex located in Rathmines, Dublin 6. The Bowling Club has a mens' and a ladies section and these are affiliated to the Irish Lawn Bowls Association (ILBA).
Both sections compete (with a mixed team of men and ladies) in the ILBA League Matches, Competitions and Championships during the summer.
During the winter the club participates in the Winter League Competition under the auspices of All Weather Bowling Association.
The club has a synthetic bowling green with floodlighting which facilitates all year round bowling. The club runs Social Bowling Competitions (Triples & Rinks) during the winter months and these competitions and the Winter League Competition are open to members from other clubs who may wish to avail of Winter Membership at Leinster.
The club also participates in the Indoor Bowling Competitions which run from October to March.
The club have the facility of a well stocked Bar with a viewing area overlooking the bowling green and a Function Room for meetings and social events. There is a large secure car park available free to members.
THINKING OF A NEW SPORT?
LAWN BOWLING IS A HEALTHY FUN SPORT FOR PEOPLE OF ALL AGES.
SO WHY NOT DROP IN TO OUR CLUB IN RATHMINES:
ALL YOU NEED TO BRING IS A PAIR OF FLAT SOLE SHOES OR RUNNERS
Leinster Bowling Club – A Club For All Ages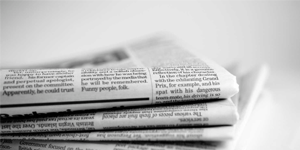 Leinster Bowling News & Events
Leinster Bowling Club is one of the most active bowling clubs in the country with frequent competitive and social bowing events. Find out about upcoming events and news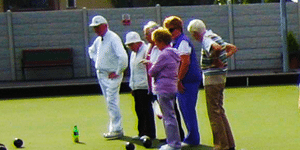 Why Not Become A Member?
New members, men and women, are welcome at Leinster Bowling Club. If you would like to join Leinster Bowling Club our office is open Mon/Tues/Weds 8.45am – 11.15am. Thurs/Fri 9.00am – 2.00pm & 2.30pm – 5.00pm. Telephone: 01-5563603. See CONTACT INFORMATION below.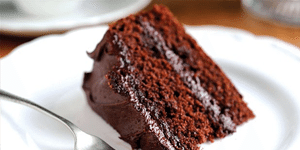 Club Celebrates Centenary
2013 was an historic year for the Leinster Bowling Club as we celebrated our centenary. To commemorate and mark the event we have compiled a 44 page guide on the history of the club which is available