Winter League
The final of the Winter League Competition between Leinster and St. James's Gate was played at Sportslink Bowling Club in Santry on the afternoon of Saturday 21 March. The weather, although cold was ideal for bowling and the match was played in a friendly but competitive manner. Leinster who won the League in 2014 were again victorious, beating St. James's Gate by 8 points. Ron Prince was the Leinster Captain and the St. James's Gate Captain was Paul Whitney.
Following the match the catering staff at Sportslink provided a substantial meal for players and guests.
The AWBA President, Lorcan Finn made presentations to the following:
Mike Craven (Aer Lingus) Umpire for the match.
Alan Squire (Dun Laoghaire) for his work with AWBA.
Paul Whitney, captain of Team St. James's Gate.
Ron Prince, captain of Team Leinster.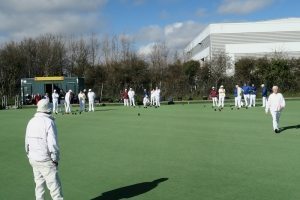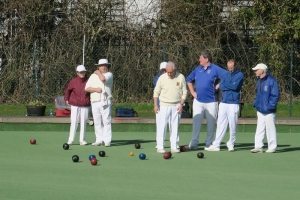 To see more photos of this event, click Winter League Final-2015.